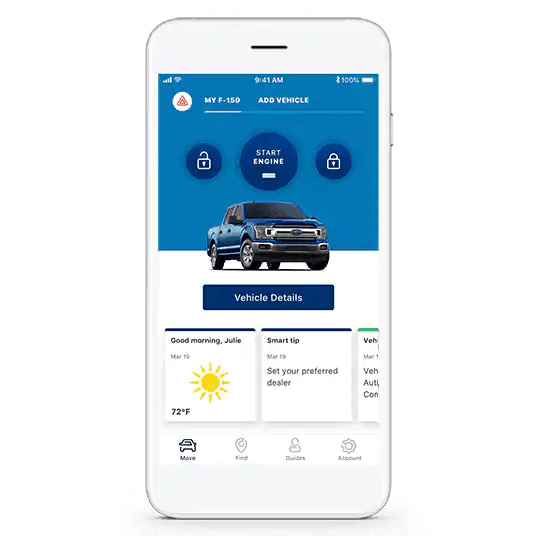 Fordpass is the easiest way to stay connected to your vehicle from anywhere.
We hear you: your days are full, and they don't always go as planned. The new Fordpass App is the best way to stay connected with Junction Motors for routine maintenance, roadside assistance, and to control your vehicle from anywhere.

Easily Schedule Your Next Vehicle Service
Book your next service appointment online and in real-time!

Control Your Vehicle From Anywhere
Remote start, lock & unlock, locate your vehicle, check your vehicle status and more.

Fordpass Makes Being on the Move Easy
Everything you need for a more convenient journey is in the palm of your hand.
Already A Ford Driver?
Activating your Fordpass App is simple! Simply click below to get started, and you'll be connected to on-the-go convenience in no time.
At Junction Motors We're Here to Help
Our team is here to help make sure your vehicle is running as smooth as the day you drove it home. If you'd like us to help you activate Fordpass, or have questions about your vehicle, don't hesitate to contact us today.