Introducing SYNC® 4 and 4A
Ford SYNC 4 brings new levels of wireless connectivity, voice recognition and more to make life on the go easy.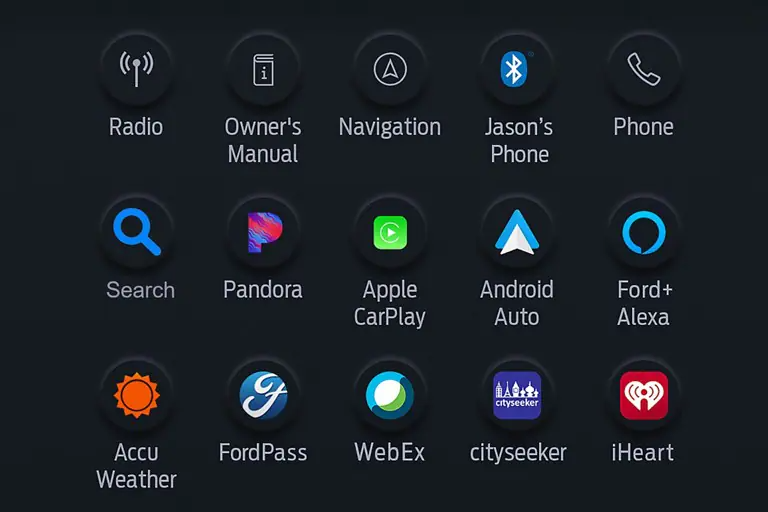 Hands-free access to information
Cloud connectivity combines conversational voice recognition to deliver comprehensive search results – from the closest restaurant to the nearest electric vehicle charge station.
U.S. Model Shown.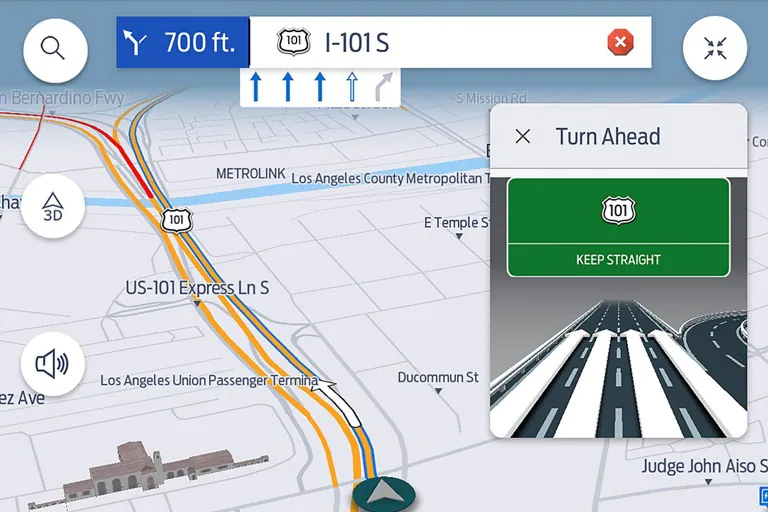 Personalized preferences with machine learning capability
SYNC 4's machine learning capability automatically learns your preferences based on your previous usage and makes smart communication and navigation suggestions.
U.S. Model Shown.
Digital owner manual
Get to know your vehicle on your terms. The digital owner's manual is a reliable and easy-to-use hub of in-depth information on vehicle features, streamable how-to videos and more – all through a searchable database.
U.S. Model Shown.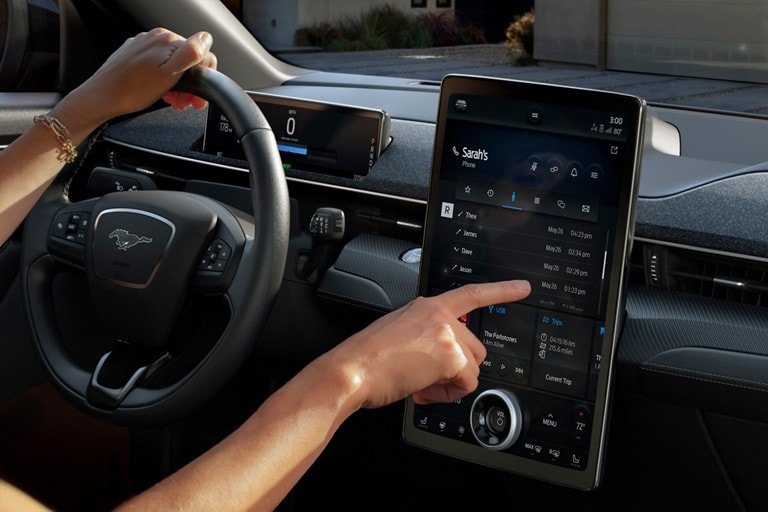 Favourite apps at your fingertips with larger touchscreens
SYNC 4 is tailored to run on a variety of touchscreen displays – from 8 inches to 15.5 inches, including enhanced multitasking to display different features simultaneously.
U.S. Model Shown.
SYNC 4A – Your Favourites at Your Fingertips
Along with SYNC4 features, SYNC 4A comes with Adaptive Dash Cards, available on select models*, which automatically bring your recently used or popular items on top of your screen as individual dash cards, minimizing menus and clicks
Only available with 2021 Mustang Mach-E AND 2021 Ford Edge. SYNC 4 and SYNC 4A are different features and SYNC 4 cannot be upgraded to SYNC 4A, U.S. Model Shown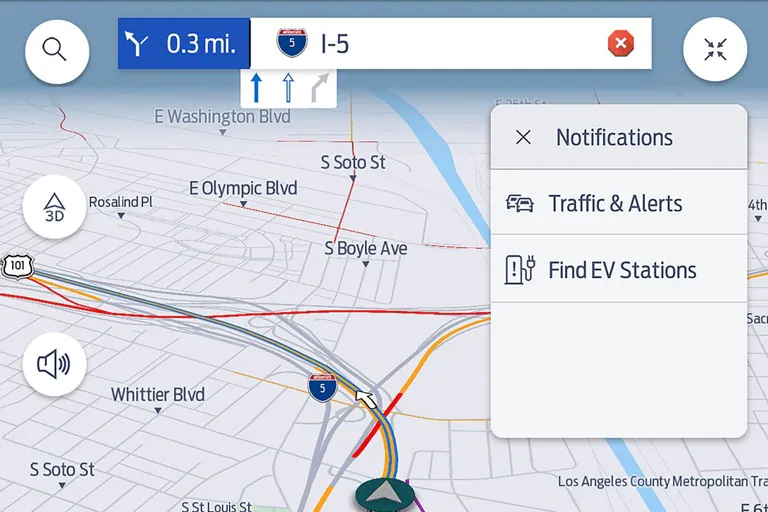 Live Seamlessly with Cloud Based Connectivity
Available SYNC® 46 relies heavily on the cloud. Cloud-based connectivity provides:
Cloud‐based voice recognition that can recognize and respond to conversational requests.
Cloud‐based navigation* with real‐time traffic updates, latest maps, weather, parking with Tomtom traffic and rich point of interest data – Yelp review, availability, prices and more.
Eligible vehicles receive a complimentary 90-day trial133or a 3-year trial134of navigation services.
Cloud‐based navigation applications are provided by Telenav or Garmin, depending on the vehicles while the map data is provided by HERE., Available on select models, U.S. Model Shown